Superfine Home Headquarters: Basement Renovation
Photos by Belathée Photography
This spring we updated the basement of our 1922 Craftsman bungalow, adding a kitchenette/laundry, bathroom, lounge space and guest bedroom. The challenge was making best use of the space given the existing footprint and structural limitations, and carving out plenty of built-in storage solutions.
Upper West Side Apartment Upgrade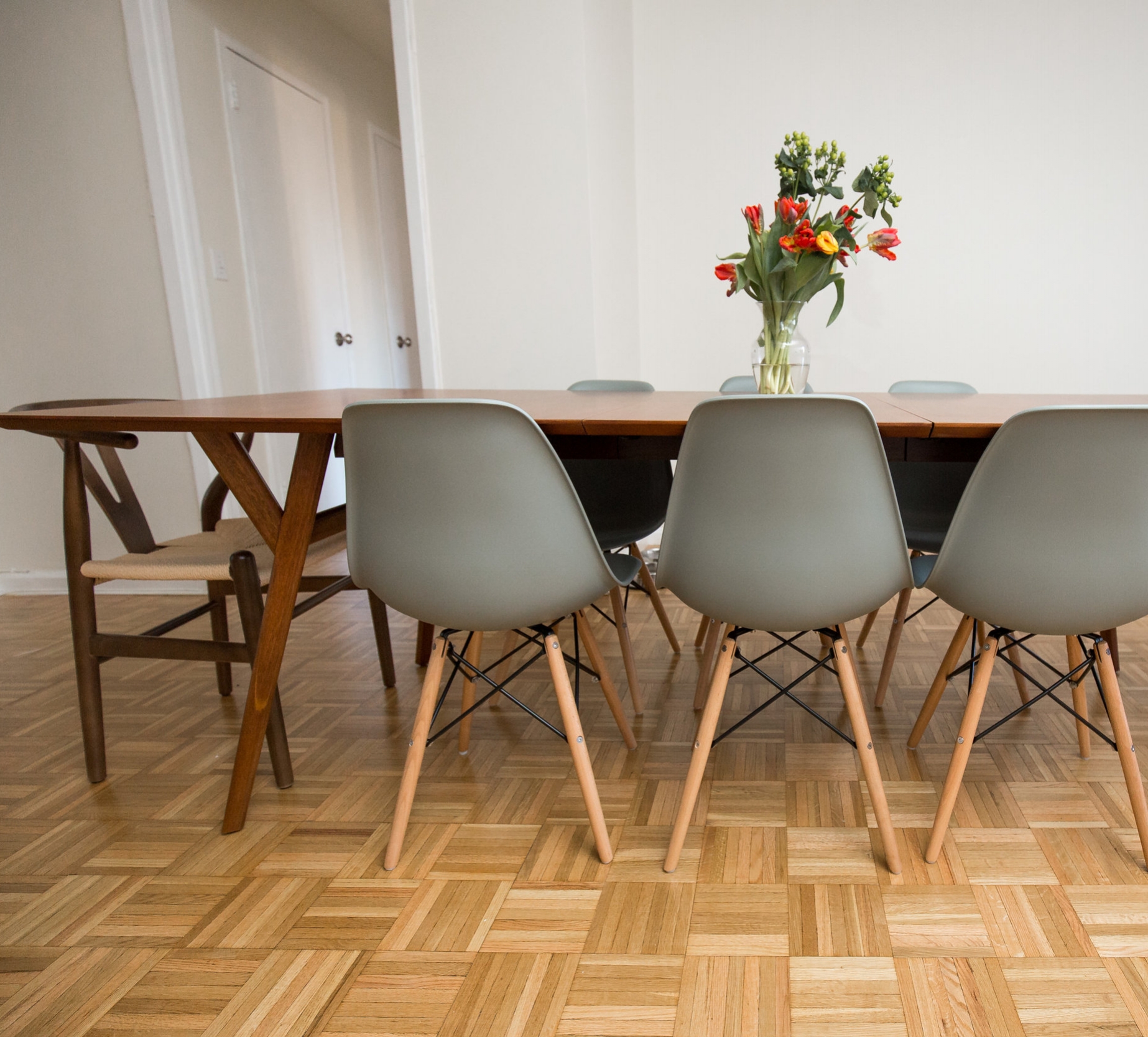 Photos by Sarah Bode Clark
In less than one week we transformed this new one-bedroom apartment into a home by sourcing new mid-century modern furniture, designing an efficient layout, and organizing alllll the closets (7!)
"Superfine Home is absolutely incredible. Josie took the time to have several FaceTime consultations with us, understand our aesthetic, send us several design concepts, and generally offer up tremendous ideas we never would have thought of on our own. She is a consummate professional in every sense - prompt, reliable, unimposing, and insanely efficient. Her talents for seeing the possibility in seemingly limited spaces and how to make the most of them are unlike anything I've ever seen, and I now look forward to going home in a way I never did before. Aside from her tremendous talents, she's a warm, genuine person with a great sense of humor who you want to be around as much as you can. Work with her immediately; you won't regret it!"
- Elliot, NYC
Los Angeles Bungalow Makeover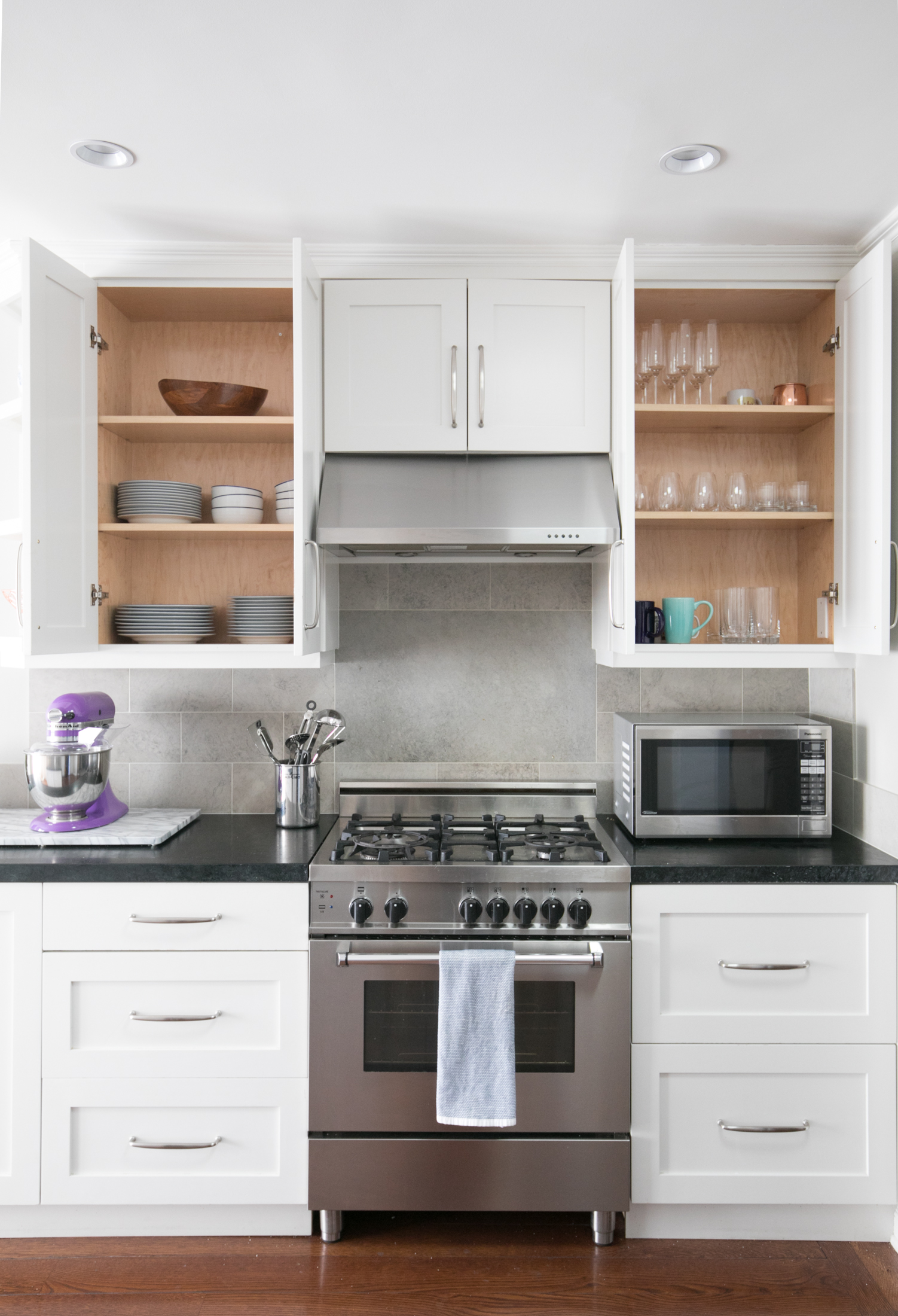 We helped these L.A. newlyweds find a home for their kitchen wedding registry gifts, organize their wardrobes, and find the perfect dining room furniture for their hill-side home in Los Angeles' Silver Lake neighborhood. Photos by Carla Choy.
"No exaggeration: Superfine is life-changing. First: if you've come this far, you can tell Josie has amazing taste. If her services were design alone, it would still be well worth hiring her. However: the most valuable service Josie provides is peace of mind. She completely decluttered and organized our kitchen, dining room, and office. She was thoughtful and patient as she made her way through our belongings and creative when it came time to figure out new solutions. Before I thought we had zero space left in our house- Josie gave us empty shelves! And because of the aforementioned amazing taste, she found the perfect way to style and present our most treasured items on those empty spaces. My husband and I are recently married and we'd definitely recommend Superfine for newlyweds who want to find space for new registry items. Love Superfine!"
- Aimee M., January 2018
A Prospect Heights Apartment
Superfine Design: After helping this client move to a new apartment, we provided individualized interior design services including shop-able mood boards and floor plan consultation to furniture installation and accent styling.
- Lisa D. March 2017, Brooklyn, NY
A Seattle Bachelor Pad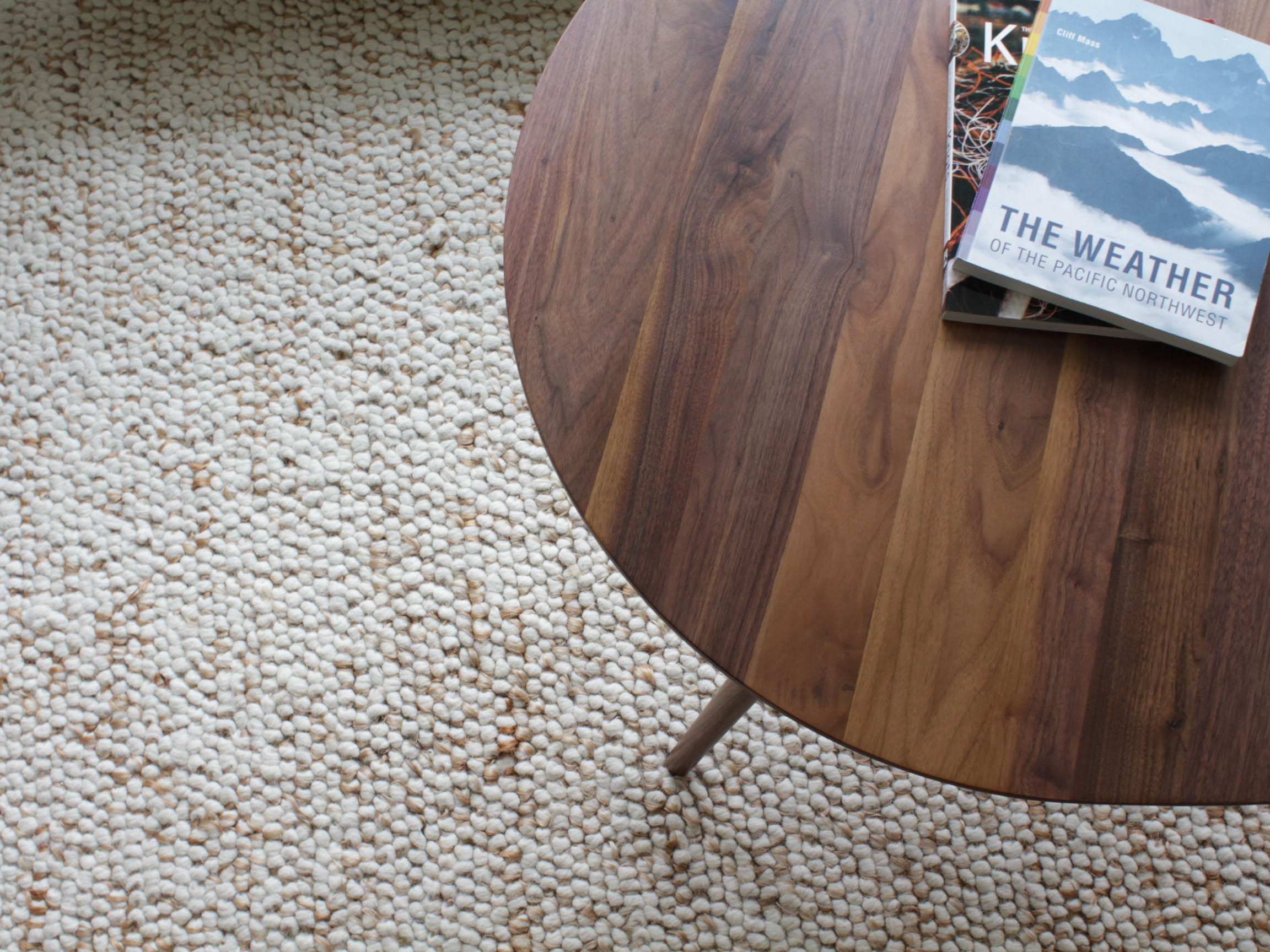 "I found myself moving out of a house filled with stuff from over the years and into a much smaller apartment with limited storage. Superfine helped me decide which items were essential and created an entire plan for the new space that fit my lifestyle and tastes within a specific budget. It was super easy for me throughout the process - a consultation call and a few design surveys was all I had to provide in order for Superfine to provide me with a full-service experience. This is the first time I've ever been fully settled in less than a week after moving and I couldn't be happier with the results."
-Conor M. March 2017, Seattle, WA
A Prospect-Lefferts Gardens Apartment
"Superfine was able to come into my apartment and quickly shift some things around and really make the space pop. It was difficult getting rid of some things but once I committed it was remarkable to see how quickly and how much my place transformed into what I always wanted it to look like. The best thing about the experience was waking up the next morning to a beautiful magazine-worthy apartment. Now I feel empowered to not only maintain the balance but also to keep enhancing my living space. Instead of giving you a fish so that you're satisfied for a little while, they teach you how to fish so that you can keep reaping the benefits for a lifetime. My perspective on how I treat my space and my things really shifted in a day's time. Thank you!"
- Arthur G. February 2017, Brooklyn, NY
A Pre-War Park Slope Brownstone
For years I was totally overwhelmed trying to re-organize and make sense of my closets. Within a few short days the Superfine team decluttered, reorganized and beautified every room in my home from clothing closets to kitchen drawers to categorizing beauty products and jewelry. They even helped me to create enough space to get rid of my storage unit! Total game changer for my apartment and my life, now everything is organized and thoughtfully sorted in easy to find places, maximizing on my space. The best part – all of this was done seamlessly while I was busy at work. I couldn't recommend Josie and Superfine's services enough. She is an organizational guru and the best to work with!
- Brooke W. Manhattan, NY
A Cozy Chelsea Alcove Studio