Last week we traveled to Seattle to set up a new 800-square-foot one-bedroom apartment in Ballard. Scroll through the images below for the full story!
Before
The previous tenant had lots of tchotchkes.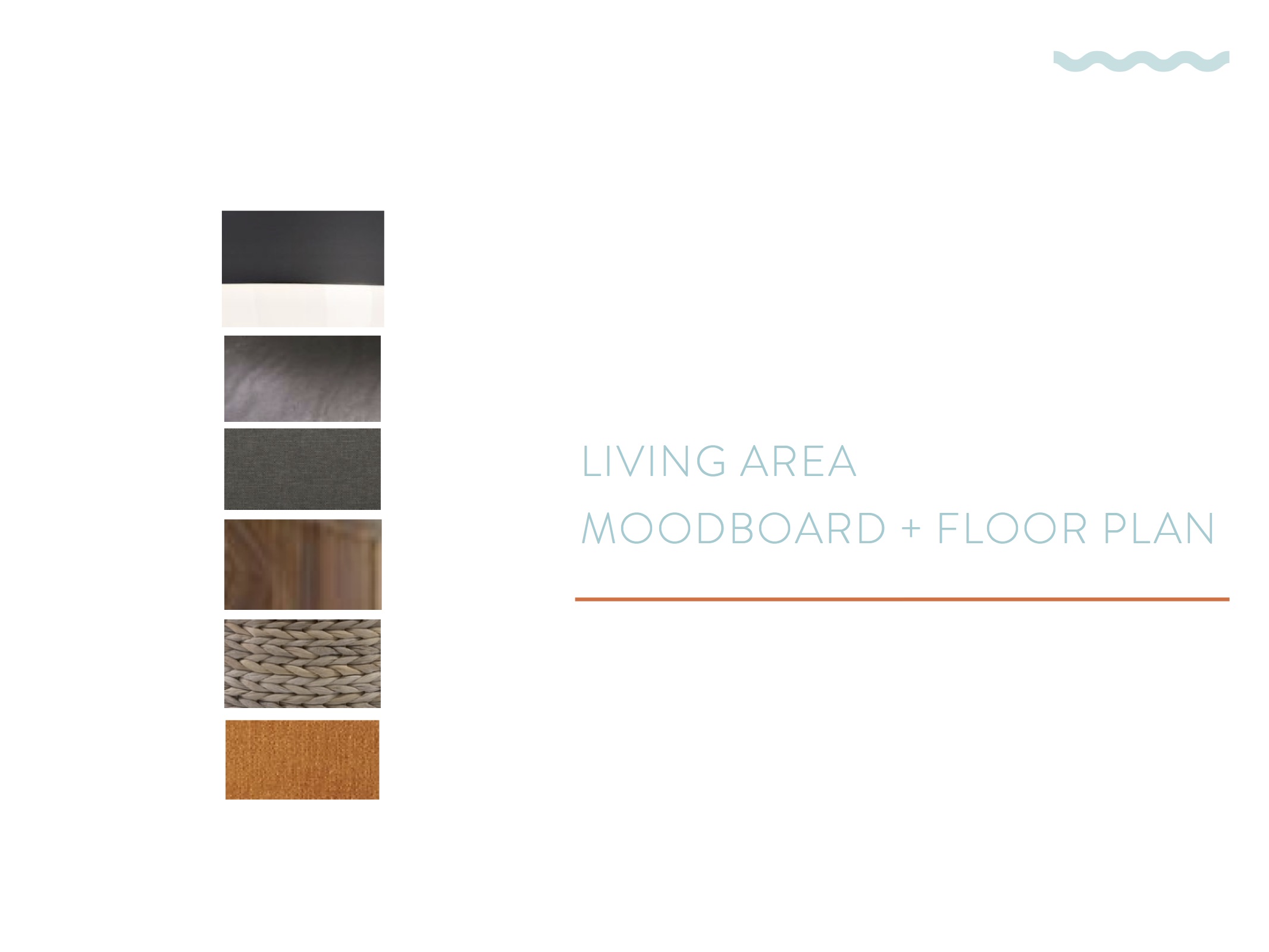 Superfine Color Palette
After completing a brief design quiz and sharing his list of existing furniture, we set to work creating a warm, clean space that works for this client's lifestyle.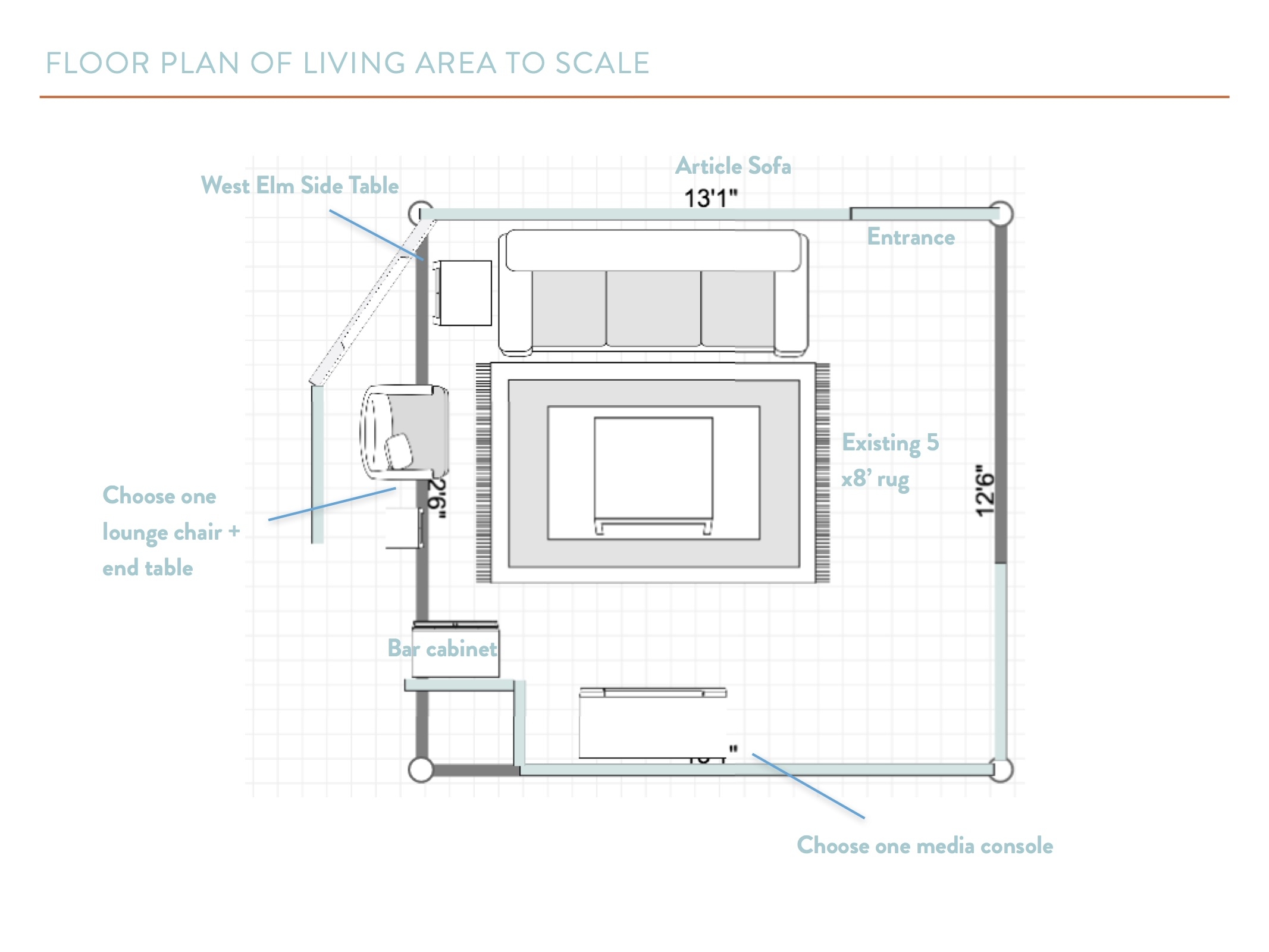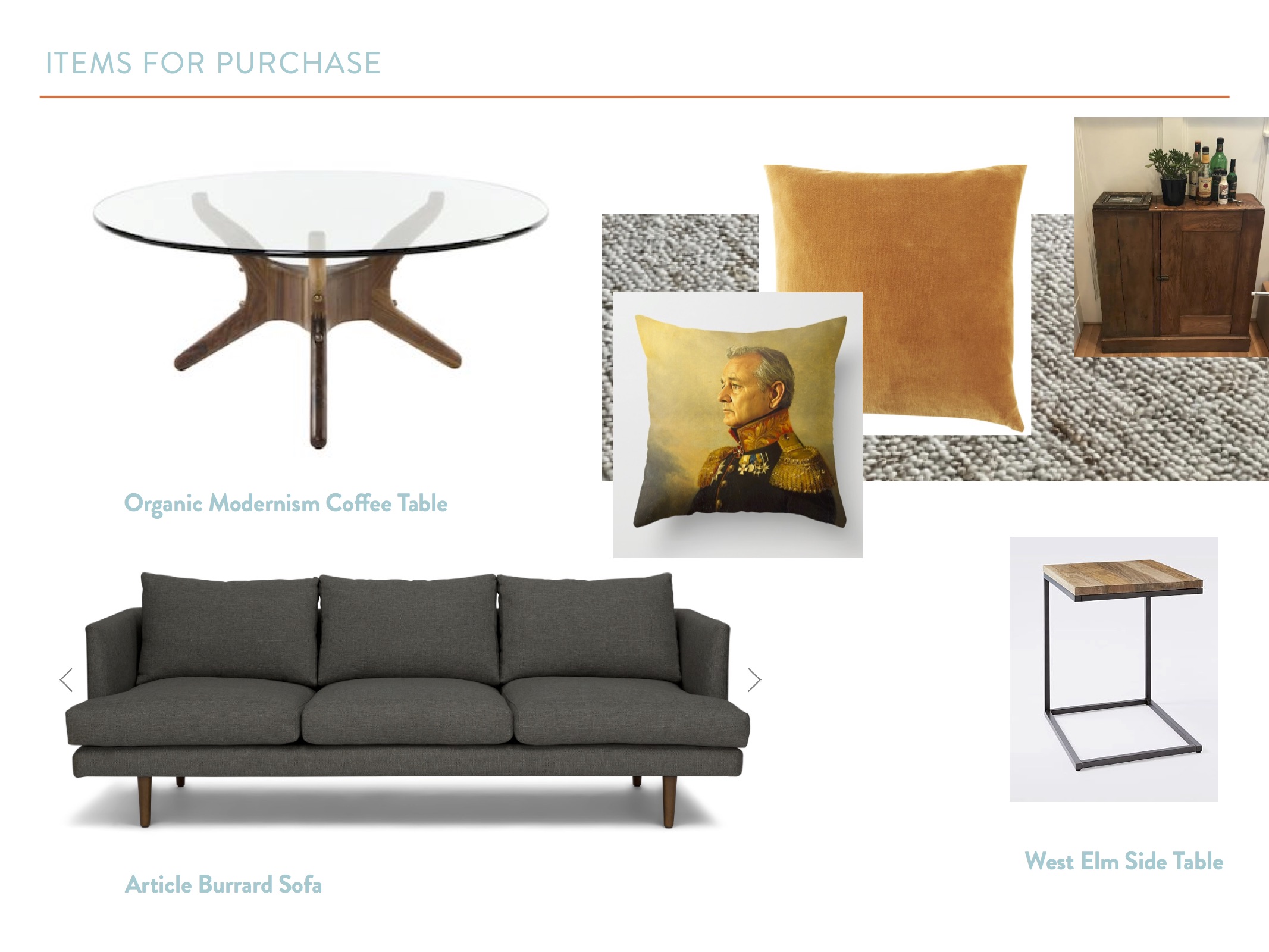 Shoppable Moodboard
We shared a variety of purchase options with links.
Easy Updates
We incorporated the client's existing rug, heirloom bar cabinet, and television, then recommended specific complimentary furniture items within his budget.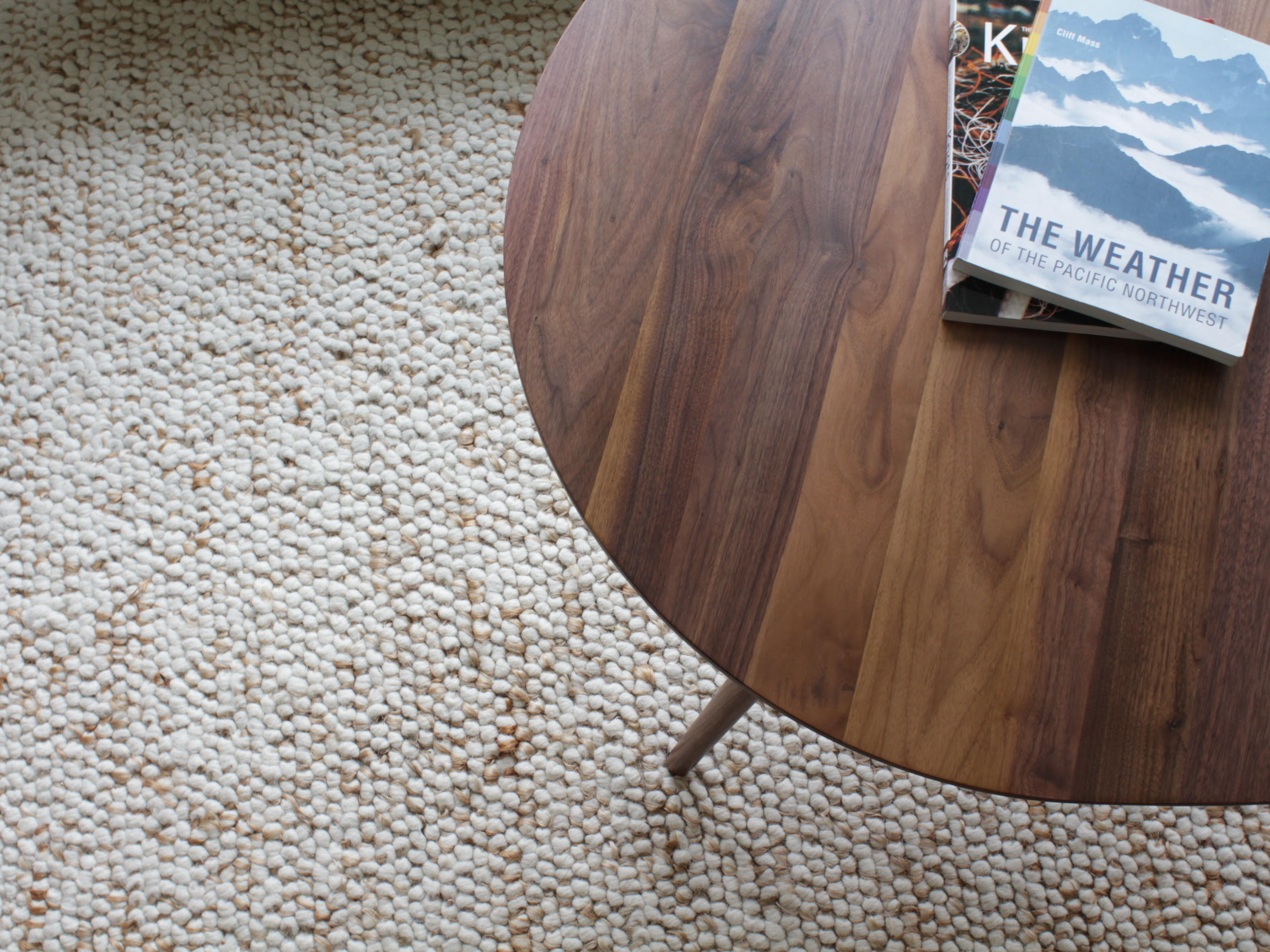 Coffee Table
Found this steal at Ballard Consignment, a local consignment store in the neighborhood.
Rock Terrarium
Built this terrarium with air plants to showcase the client's extensive rock collection.
Media Console + Planter
Haystack media console fit existing 50" television and sound bar, plus has storage. We added a Modernica ceramic planter and stand for a snake plant, which thrives in low light.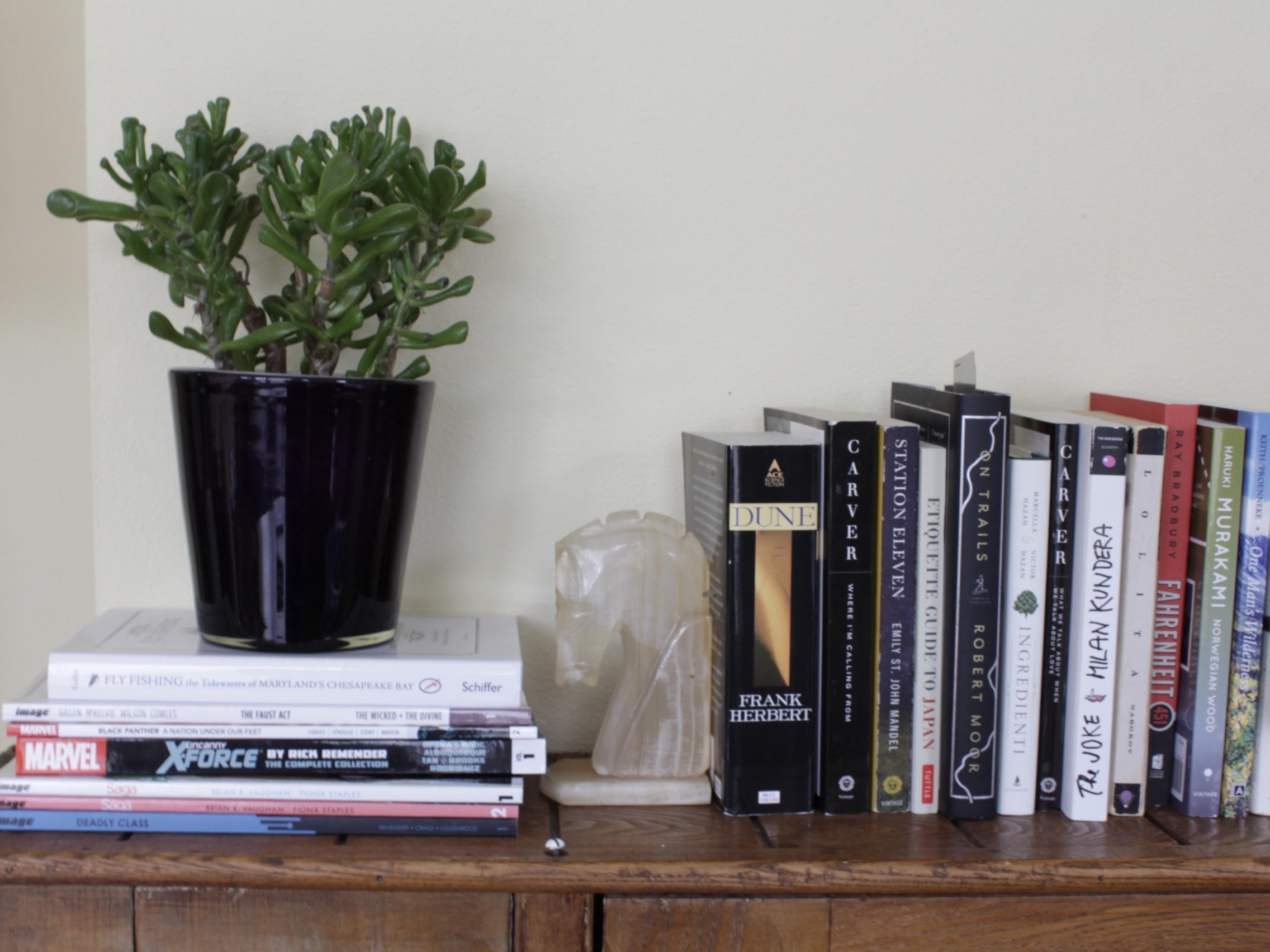 Bar Cabinet
We moved this vintage piece to the back wall and set up a mini-library vignette with marble bookends and a jade plant.
Sports Equipment Overhaul (After + Before)